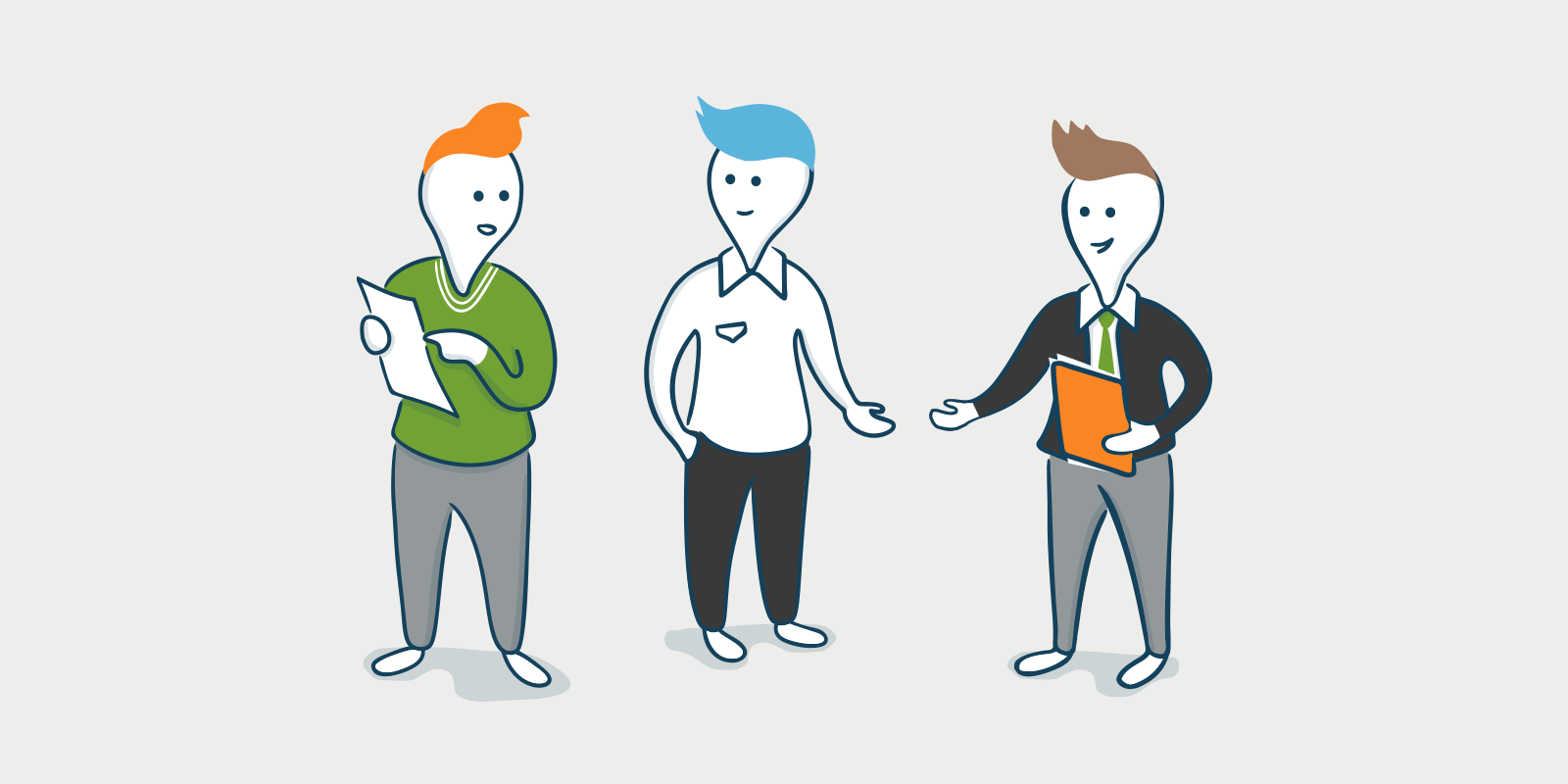 So, you are starting out on building your buy-to-let empire. You have a property ready for tenants to rent, but should you manage the property yourself or leave it in the trusted hands of a professional? Well, just like most things there in life, there are pros and cons to that decision. If you are undecided, take a moment to read our short guide.
PROS
Let's kick off with the pros of self-managing your property.
A chance to learn
If this is your first property, then it's understandable you might feel daunted by the prospect of managing your property. You might think that this is the perfect time to use an agent. However, while managing property is a profession, it's not brain surgery, and many people do it. This is an excellent opportunity to learn what is entailed when you have just one property.
Yes, you might make the odd mistake to begin with, but that is often the best way to learn. If you want to use a property agent when you have lots of properties, you will have a better ability to ensure they are doing a good job later on.
No management fees
The main benefit to managing your own property is the fees. If you are lucky to own your own property, the fees can be afforded easily. But, if you have a BTL property and are working on margins, then the 7-15% a property management agent charges might just squeeze your bottom line too much.
It's your baby
If you have lovingly researched, bought, and renovated your property, you might want to continue with 100% control of your investment. When it's your business, rather than just an agent's workload, you have more time and desire to do what is best for you. You might already have trusted workmen to repair the property and just prefer things done yourself. At least that way, you can be assured necessary things are done because you have done them yourself.
CONS
Now, let's explore the drawbacks of self-managing your property.
Time restraints
Managing a property can be a time-consuming affair. If you work full time, you may struggle to manage more than a couple of properties. You may find that you don't have time to enjoy the financial benefit of owning properties as your free time is taken up managing them.
Legal hot water
Remember that you can get yourself in heaps of legal hot water if you make a mistake, so every last bit of red tape must be dealt with. If you are unsure, to begin with, then you might feel the risk is too high to take and prefer to use an agent.
It only takes a house fire or a gas leak, which are relatively common. If there were to be a fatality and it was found you have not done your due diligence and provided alarms and made the necessary checks — then never mind about your burned property, someone has died, and you would likely go to prison.
Facing sensitive issues on your own
Not everything in life goes well, and even with the best management, sometimes things go wrong. If your tenant is struggling to pay rent or, worse still, you need to evict them for non-payment, then sometimes the tenant and landlord can both be wholly invested with their objectives, and it can get personal and upsetting for all. Who wouldn't feel guilty or angry or be potentially manipulated as a landlord? If you have a property manager involved, they can deal with this from a far less personal position.
You might save less than you think
For the most part, these things come down to cost. If property managers were free, there would be an almost guaranteed 100% uptake of the offer. So, choosing to manage yourself is usually based on saving the cost of agent fees. However, it might turn out that you don't save money at all. Imagine the highly possible scenario that your property needs a few repairs in a year.
One thing that agents do very well is having a network of suppliers that can deal with repairs and maintenance at a discounted price. This could easily save you the approximate month's rent that you would pay to an agent. In addition, they can help you discover any tax benefits applicable to you. They can also perhaps negotiate you out of legal disputes, saving you thousands.
Not just that, agents are expert marketers and always have tenants looking for properties. If your property has been on the market for more than a month, you may as well have just signed up with an agent who would be able to place a tenant, hopefully in a few days or a week.
Even if you don't pay for an agent, you will probably have to pay a referencing service for your tenants, which is included in the agent's fee.
Mistakes can be costly
We have suggested that an excellent way to learn is to make mistakes. But one of the worst mistakes you can make is not to screen your tenants effectively and then be left with a property occupied by non-paying tenants. This is a potential recipe for financial ruin.
It might be that your advert for your property throws up very few applicants, whereas a property agent can likely choose your tenant from a list of several highly suitable renters. They have the ability to run credit checks, employment history, public records, eviction records, criminal history and more.
Pros and Cons of Self Managing your own property: Things to Remember
Here's a quick summary of the pros and cons in our guide.
If you are going to self manage your property, you can look forward to learning how to do this while saving yourself fees and having 100% control over your property.
However, if you choose to self-manage, then make sure that you screen tenants well by using an in-depth referencing service.
Also, ensure all your necessary safety checks have been completed, such as your annual gas certificate, PAT testing electric goods and providing smoke and carbon monoxide alarms.
If you are a busy person with many commitments, self-management might not be for you. And you will have to develop a thick skin if problems arise from tenants struggling or refusing to pay rent.
You should also consider the benefits of saving with an agent if you don't already have a list of expert but reasonably priced tradespeople. If you are unsure about your tax commitments, a property agent can help you there, too.