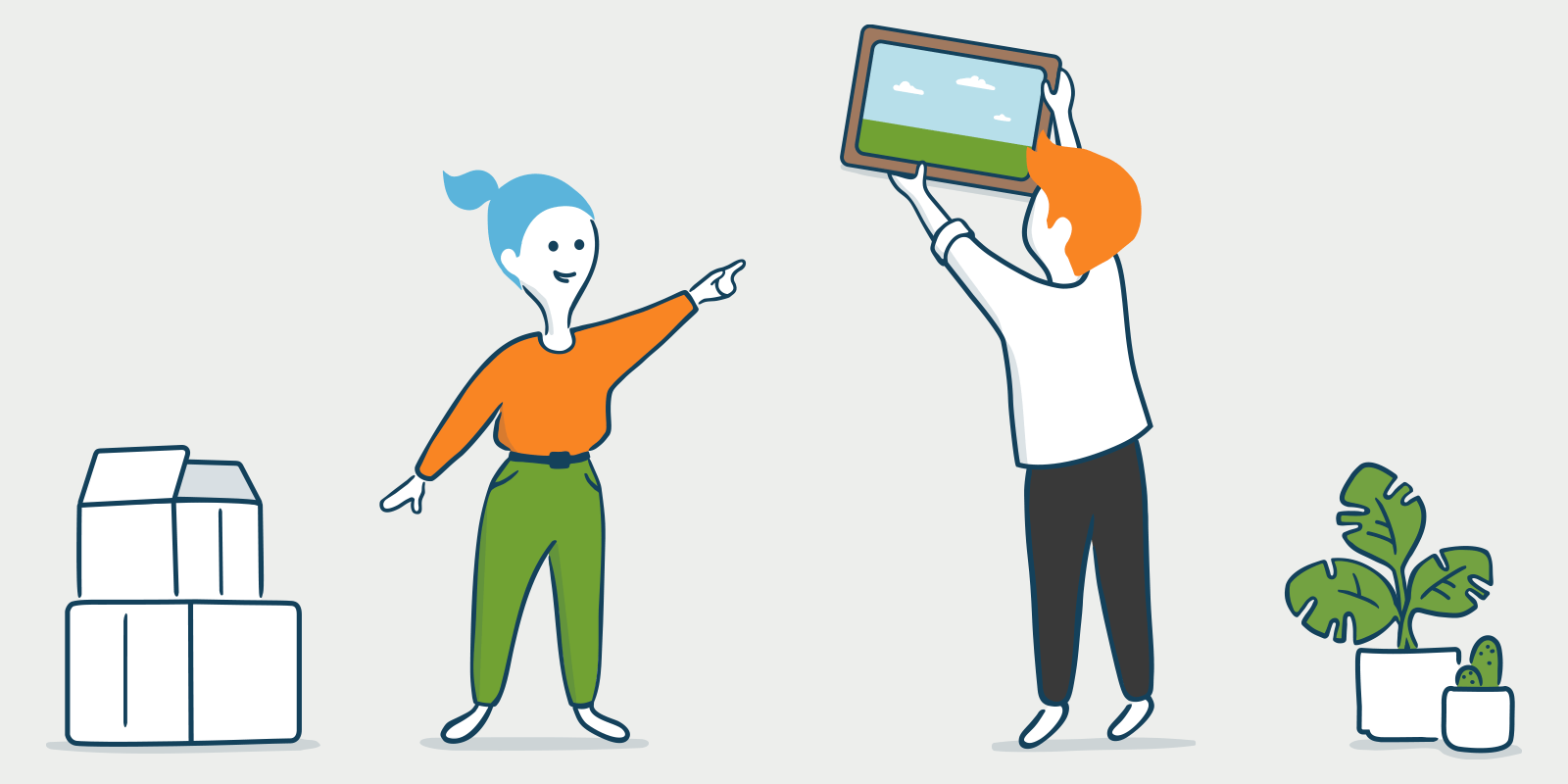 When you are renting a property, it's essentially a sale. Make a good sale, and you have tenants that might even stay a decade. Imagine that! A perfect tenant, that stays and pays on time. You never have any issues, they look after the property and you never have to worry about your property being empty, with mortgage payments to make – costly renovations, and all the hassle of advertising the property for new tenants. So, how do you get tenants to stay? Well, here are a few helpful tips, to get tenants to stay longer.
Set the right rent to begin with
It's all very well trying to get the highest value from your rental property. But if you decide to charge more than you should, then it won't take long for your tenants to find out. All it takes is asking around, or looking at other similar properties on the market. If your tenants think they can get a considerably better deal elsewhere, then not only will they feel cheated, but it could very well be worth their while, upping sticks and moving on. When you set the rental value, make sure it's in line with other properties on the market. Don't get greedy as you could be looking for new tenants after 6 months.
Be friendly and helpful
If your tenant is from out of town, it costs nothing to help them out! Let them know where everything is. You can even let them hop in your car and take them somewhere they might want to go such as the best local Indian restaurant or the best supermarket. It costs nothing to send them a Christmas card. You can even leave a moving in gift such as an ornament, a bunch of flowers, or a bottle of wine.
Great maintenance
When your tenant calls up because something has gone wrong make sure you respond quickly. Even if you only have one property, it still makes sense to have a list to hand of a good handyman, an electrician, and a plumber. Don't keep your tenants waiting to get things fixed and respond in a friendly manner. If you're lucky enough to have a tenant that has stayed for a few years, then it's likely that the paintwork will be looking a bit shabby. It's a win-win to offer to repaint the property for them so that it's still nice and fresh for your tenants.
Use your common sense
If you have a choice of tenants moving in, then use your common sense. For instance, if you are renting to local people, then they are just that. They are people local to the area, they already have roots and links to the area – so they are "stayers." These people are more than likely, not going anywhere. So all you need to do is keep them in your property.
Older tenants are usually less likely to move around. Similarly, tenants with children are unlikely to uproot in a hurry. More grounded people with families are more likely to keep your property in good condition. Perhaps younger people are less likely to look after your property. Students are notorious for wrecking properties, having parties and when people are living on their own, they tend to live with more mess. So, if you are after tenants that stay – use your common sense.
Don't check the property all the time
Having used your common sense to choose a reasonable tenant, then you need to trust that your tenant is not going to ruin your property. Checking the property all the time and making a nuisance of yourself is one of the best ways to chase your tenant away. Everyone needs privacy.
When you are sending the gas engineer around to check the boiler annually to ensure that you are fulfilling your legal requirements, then it's fine to tag along. But if you are turning up uninvited with shaky excuses for checking the property, that is a sure-fire way to lose a good tenant.
Allow your tenants to make the property their own
It's generally a better idea to offer your property in neutral shades. Magnolia is the best shade to go for and looks clean and will go with most furniture. It's inoffensive, but it's also not particularly personal. You can offer your tenants to add their own style to the property which will make them feel at home. Ask them if they'd like to hang pictures or add some wallpaper and they'll likely stay longer. But do check that they are not going to damage your property.
Help your tenants furnish the property
It's generally a safer bet to offer your property as unfurnished. Sure, you could offer the property as completely furnished, but if your tenants have to move their own furniture, they tend to move around less. These people are more stable, and it's also a bigger deal for them to move. But it doesn't take much to help them move their furniture when they arrive and help them unpack. If they don't have one or two items, such as a dining table, then you can offer to help them out with the odd item. That will be appreciated.
Offering the property as furnished can make you more like a hotel and leave yourself open to more damage to the property.
Make your tenant feel at home: Things to remember
To ensure you have happy tenants, then go the extra mile to make sure you are the best landlord and the property is also somewhere your tenant wants to stay in.
Set the rental property at a fair market value.
Be friendly and helpful and go the extra mile by sending a Xmas card and leaving a moving in gift.
Great maintenance is important so that repairs are fixed quickly and your tenants are not inconvenienced and feel valued.
Use your common sense when selecting tenants and try to pick tenants that are more likely to stay, pay and look after your property.
Check the property annually or bi-annually. Any more than that and you are going to annoy your tenants.
Allow our tenants to make the property their own and you are more likely to have them stay.
Help your tenants unpack and if they need an extra table or bed, then help them out by providing it